48V 300Ah LiFePO4 Battery
Model: ES48300Type: Lifepo4Nominal Voltage: 51.2VNominal Capacity: 300AhDimension: 840x450x340mm
OVERVIEW
Polinovel's ES series LiFePO4 lithium batteries are constructed with the best manufacturing techniques.The battery is configured with an internal battery management system (BMS) that protects the battery against over charge, over discharge, short circuit, and high temperature. Better to be applied in energy storage system.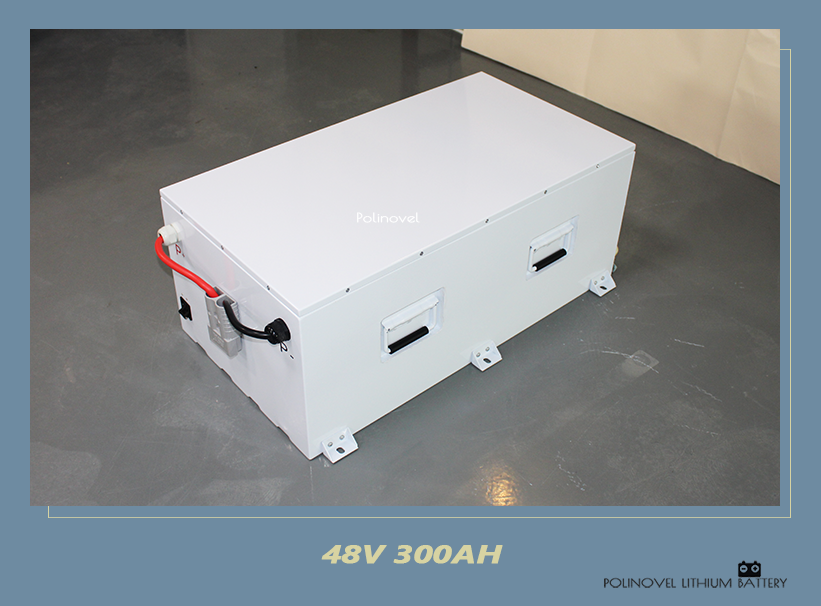 ---
FEATURES
For using of lithium (Lifepo4) battery, there are more advantages as following:
◆ Longer life compare to lead acid battery
◆ Up to 60% weight saving
◆ 100% usable capacity
◆ More energy with 1/3 smaller size
◆ Less than 3% self discharging
◆ Built in safety protection
◆ Zero maintenance
◆ Easy installation
Eco-friendly
◆ Quality guaranteed
---
DETAIL VIEW

Polinovel caring every details of the lithium battery pack to assure you get the most suitable and safest battery.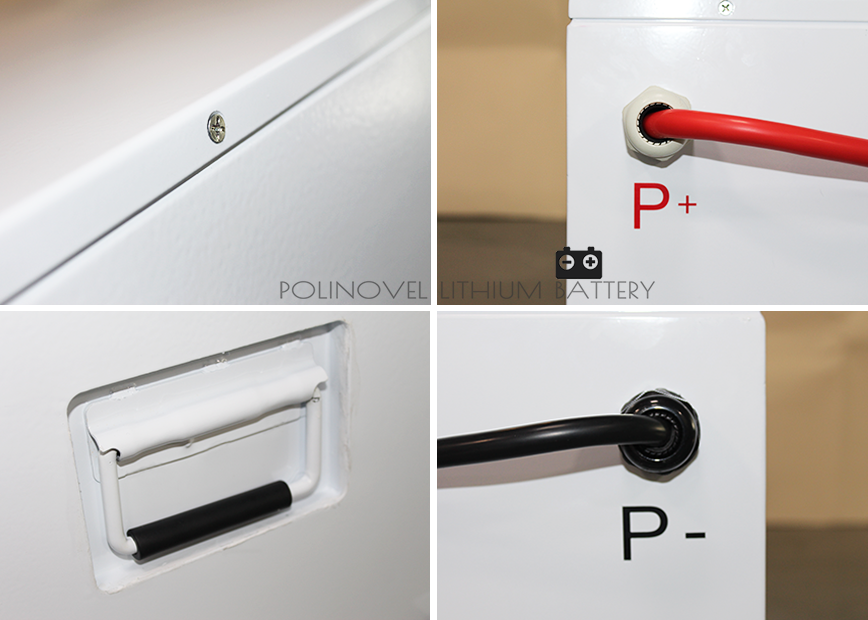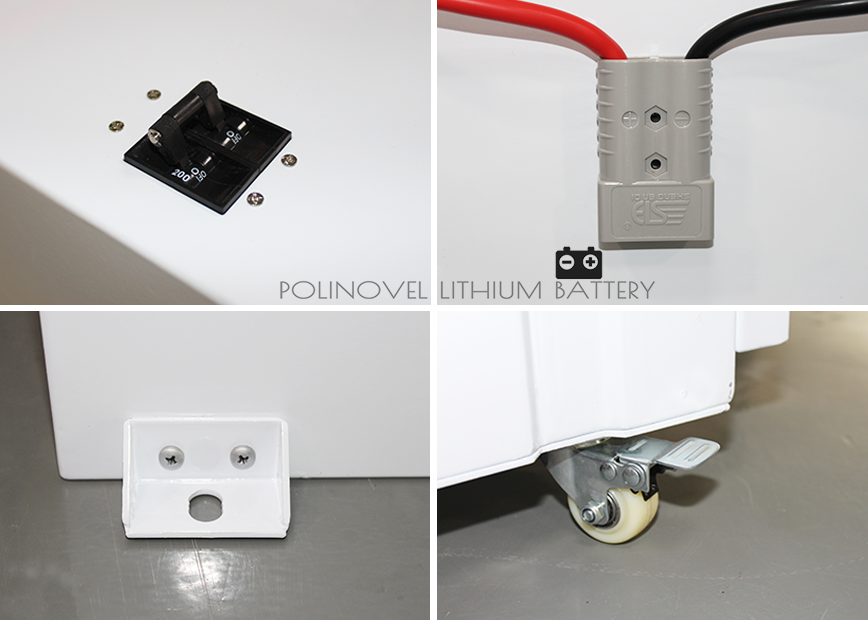 Polinovel takeseriousattention on every detail of the lithium battery pack, from the battery cell, BMS, iron case, wire, connector and screws, with the aim to providesuperiorquality, safe batteries to you to have abetteruse experience.
---
SPECIFICATIONS

Items

Parameter

Battery Type

LiFePO4

Nominal Voltage

51.2V

Nominal Capacity

300Ah

Energy

15.36KWh

Communication

RS485, RS232, CANbus (optional)

Charge Method
CC/CV

Recommended Charge Voltage

58.4V

Discharge Cut-off Voltage

40.0V

Standard Charge Current

60A

Max. Continuous Discharge Current

200A

Pulse Discharge Current (<5s)

400A

Cycle Life

>2000 cycles

Dimension

Length: 840±2mm

Width: 450±2mm

Height: 340±2mm

Weight

140±0.2Kg

Operation Temperature Range

Charge: 0~45℃;

Discharge: -20~60℃

Recommended operating temperature: 15℃~35℃

Self-Discharge Rate

Residual capacity: ≤3%/month; ≤15%/years

Reversible capacity: ≤1.5%/month; ≤8%/years

Storage Temperature & Humidity Range

Less than 1 month: -20℃~35℃, 45%RH~75%RH

Less than 3 months: -10℃~35℃, 45%RH~75%RH

Recommended storage environment: 15℃~35℃,45%RH~75%RH
---
BMS

The BMS helps to ensure safe and accurate running:
◆ Over-Charging◆ Over-Discharging◆ Over-Current◆ High Temperature
◆ Short Circuit◆ Thermal Shock◆ No Fires◆ No Explosions
---
CUSTOMIZE SERVICE

No matter you are going to replace the conventional lead acid battey or create new lithium battery, tell us what you want, Polinovel offer free design lithium battery pack solution in specification.
Please fill in the form below with your contact info and requirement, or send your inquirysales@plgenergy.com, we will get back to you as soon as possible.